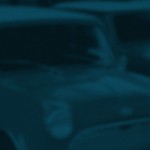 Cars for sale
Click on the car image or title to view more details.
Parts for sale
Click on the part image or title to view more details.
Latest news
"THE CRASH"…. that nearly ended a life and destroyed a legend.
As written by Darren Knight
Muscle Car Masters – Fathers Day 2015
Race 4. The final race started in incredible fashion as Toepfer rocketed off the second row and tried to sneak up the inside of race leader Boughen as these two vastly experienced campaigners plunged into turn one for the first time. The two cars banged square-on side by side with Boughen squeezing through to maintain the lead and Toepfer dropping back a few spots. Bergan grabbed the opportunity and eventually moved up into third until a terrible accident involving the ex-Skinny Manton machine brought the Safety Car out. Bergan spun around the back of the circuit only for White to arrive at full noise to see the Mini across the track. The Falcon hit the Mini with huge force right in the middle of the passenger door, with the Sprint's fibreglass front guard disintegrating on impact. White jumped out seemingly with no injuries but Bergan was trapped inside. Rescue crews sliced off the Minis roof, roll hoop and all, and delicately moved Bergan onto a stretcher to be taken to Hospital. The race finished under the Safety Car with Boughen awarded the win from Fleming and Toepfer.